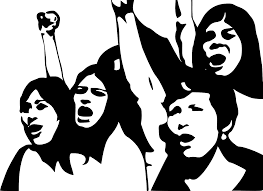 Members
Collective No. 20 is a group of writers being assembled who are located in different geographical regions throughout the globe. Some young, some older; some long-time activists and writers, others just getting started, but all equally dedicated to providing analysis, vision, and strategy useful for winning a vastly better society than we currently endure.
The members of Collective No. 20 hope their contributions concerning social, political, economic, and ecological issues will generate more useful content and better outreach through a collective publication effort as opposed to individuals doing so on their own.
Collective No. 20's current members, with more to come, are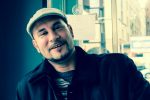 Andrej Grubacic
Andrej is a Professor and Chair of Anthropology and Social Change Department, author of Living at the Edges of Capitalism, and incoming editor of Journal of World-Systems Research. Read more at https://www.ciis.edu/faculty-and-staff-directory/andrej-grubacic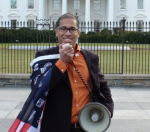 Brett Wilkins
Brett is a San Francisco-based activist and independent journalist. He is also a board member of the nonprofit advocacy group Ethics In Tech. His work, which focuses on issues of war and peace and human rights, regularly appears at Common Dreams, Counterpunch and Antiwar.com and is archived at www.brettwilkins.com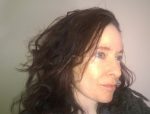 Bridget Meehan
Bridget is based in Ireland and is a community activist and public policy researcher. She is co-founder of Our Money, the campaign for a mutual bank in the north of Ireland, and co-founder of Collaboration for Change, a network of progressive activists across Ireland.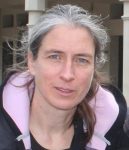 Cynthia Peters
Cynthia is a grassroots activist on a wide range of issues, currently mostly focusing on housing justice with City Life/Vida Urbana in Boston, Massachusetts. As a writer she has addressed a wide range of topics including organizing, parenting, feminism, racism, class relations, and kinship vision. She edits a social justice magazine written by and for adult English language and basic education students called The Change Agent.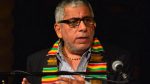 Don Rojas
Don was the Editor in Chief of Grenada's national newspaper The Free West Indian. He served as press secretary for Prime Minister Maurice Bishop from 1981 to 1983. He was General Manager of Pacifica Radio station WBAI in New York from late 2002 to May 2005. He was an editor at the New York Amsterdam News, a famous Black paper based in Harlem.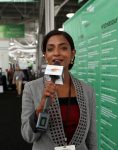 Emily Jones
Emily brings experience in human rights, non-profits, technology, environmental engineering and media. Gaps in social justice within each of those industries can be related to legislation and the political will of elected officials. Emotionally, she carries the guilt of being a human rights dilettante, and understands that organizing the disenfranchised majority wins social justice battles everywhere- until we can all afford to buy lobbyists! She now works full time at Brand New Congress.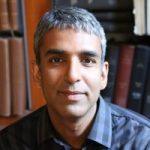 Justin Podur
Justin is the author of America's Wars on Democracy in Rwanda and the DR Congo (Palgrave Macmillan 2020) and Haiti's New Dictatorship (Pluto Press 2012). He is an Associate Professor at York University's Faculty of Environmental Studies. He also runs the Anti-Empire Project podcast.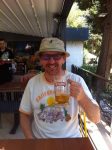 Mark Evans
Mark is based in Birmingham (UK). He has worked in health care for nearly 20 years and is currently training to be a counsellor / psychotherapist. Politically, he identifies with the left-libertarian tradition and is an advocate for a Participatory Society. He is currently working on an on-line information and community centre for those with similar politics. Related interests include health equity and trade union revitalisation.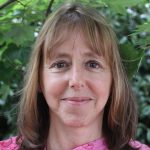 Medea Benjamin
Medea is a writer and political activist who co-founded Code Pink and, along with activist and author Kevin Danaher, the fair trade advocacy group Global Exchange.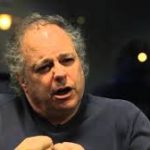 Michael Albert
Michael is a writer and activist and co-author of the economic vision, participatory economics and an advocate of participatory society. He currently hosts the podcast RevolutionZ, and works on ZNet.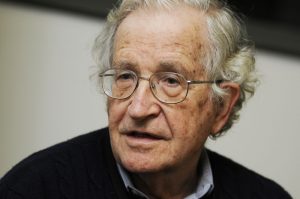 Noam Chomsky
Noam, 92 and forever young, is a writer, activist, interviewee, and public speaker known for his precision, depth, and scope – a rare combination.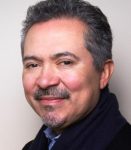 Oscar A. Chacón
Oscar is a co‐founder and executive director of Alianza Americas, a Chicago-based national network of Latin American immigrant‐led and immigrant serving organizations in the US. He has occupied leadership positions in Centro Presente, Oxfam America, the Northern California Coalition for Immigrant and Refugee Rights, and Heartland Alliance for Human Needs and Human Rights. Alianza Americas mission is to improve the quality of life of Latin American immigrant communities in the US, as well as of peoples throughout the Americas.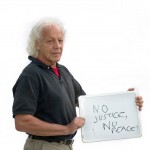 Peter Bohmer
Peter is an activist organizer who has been a member of the faculty at the Evergreen State College in Olympia, WA since 1987 where he teaches teaches political economy. Peter's research interests include alternate economics systems, the political economy of racism, and analyzing economic inequality.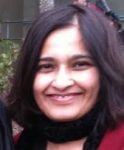 Savvina Chowdhury
Savvina teaches feminist political economy at the Evergreen State College, in Olympia, Washington. Her current projects include working with Economics for Everyone, a community-based group that holds free, monthly popular economics workshops in downtown Olympia, Washington, inviting dialogue and discussion on inequality and the crises of capitalism.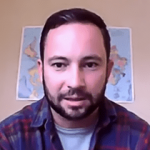 Vincent Emanuele
Vincent is a writer, activist, and co-founder of P.A.R.C. (Politics Art Roots Culture), a community cultural center located in Michigan City, Indiana used for political organizing efforts, live music events, and a wide range of social activities. He is a veteran and was previously a member of I.V.A.W. (Iraq Veterans Against the War).